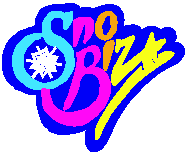 ---
Menus
Items Available For Concessions or Catering
Here are some of the things you can get from our concessions buggies, or have catered for your event. New treats are always being added, and special requests for catering or concessions are always welcome.
Concessions

---

Sno-Biz Shaved Ice Treats
Fresh Squeezed Lemonade
Popcorn
Hamburgers
Hot Dogs
Nachos
Soft Drinks
Sports Drinks
Funnel Cakes
Deep Fried Oreos
Fried Pickles
Deep Fried Twinkies
Hot Fudge Cake
Strawberry Shortcake
Soft Serve Ice Cream
Chips
Peanuts
Sunflower Seeds
Candy Bars

Special Request or Catering

---

Any Concession Items, Plus...

Sandwiches

Ham
Bologna
Pimento
Open Face Roast Beef
Open Face Turkey
Chicken Salad
Barbeque

Hoagies

Ham & Cheese
Bologna
Chicken Salad

Hot Dishes

Greens
Pinto Beans
Beef Stew
Nachos and Cheese
Potato Soup
Homemade Chili
Chicken & Dumplings
Hamburger Steak
Spagetti
Fish Diner
Chicken Strips
Meatloaf
Baked Ham
Turkey & Dressing
Fried Chicken
Pulled Pork Barbeque

Desserts

Smoothies
Waffle Cones
Banana Splits
Rootbeer Floats
Sundaes
Milkshakes
Homemade Cobblers

Salads

Garden Salad
Chef Salad
Grilled Chicken Salad

...or You Name It!
---